Prosowing DSR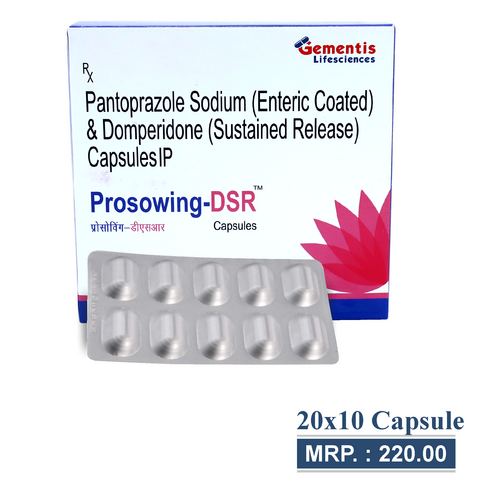 Prosowing DSR
Product Description
Prosowing DSR container is utilized in the treatment of gastroesophageal reflux sickness (GERD). This condition prompts corrosive disgorging from the stomach into the food pipe, causing indigestion, chest distress, or causticity.
It is likewise utilized for overseeing aggravation of the throat (food pipe) and peptic ulcers (gastric and duodenal ulcers).
It likewise gives help of the side effects of queasiness and heaving, a feeling of totality, and upper stomach distress, and forestalls spewing forth of gastric items.
Side effects of Prosowing DSR
Dry mouth
Cerebral pain
Rash
Changed feeling of taste
Lack of vitamin B12
Joint and muscle torment
Diminished magnesium in blood
Polyps in the stomach